Christmas in July
Budburst & Bubbles
Exclusive Members dinners
Sydney Harbour Cruise
15% discount during delivery months.

10% discount on all your wine and restaurant

purchases year round.

Private tasting* with bubbles tailored for you

and a gourmet cheese platter to enjoy.

Exclusive invites** to member only events and

functions including special location events.

E-newsletters sent out quarterly with

exclusive members offers and events.

10% off wine purchases at our sister companies.***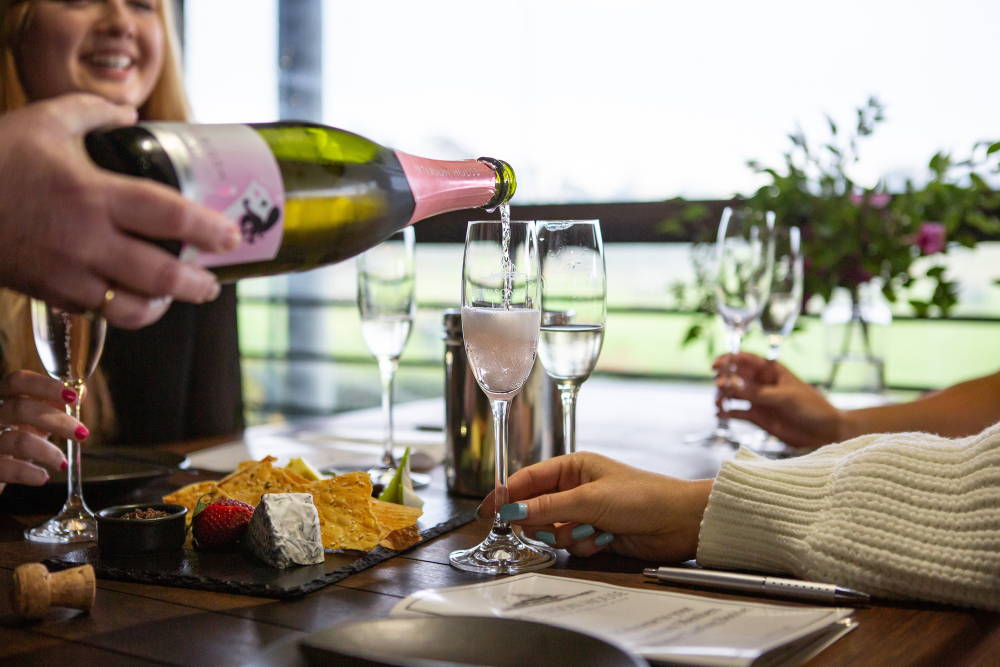 The Pink Club is suited to the sweeter bubble lover, where you can enjoy our famous Pink Blush and so much more. Join our Pink Club and receive three deliveries of six bottles to your door in April, August, and November. We have created selections for you however, if you have your own favourite bubbles you can choose to create your very own unique pack.
The Premium Club is tailored to those who enjoy premium dryer traditional methode sparkling wine. Join our Premium Club and receive three deliveries of four bottles to your door in March, June, and October. Our winemaker has selected our latest disgorged bubbles to showcase to our premium members before they are released to the general public.
As a member of Peterson House Wine Club, you commit to three tasting packs per year for a minimum of 12 months. All cancellations of membership must be sent to club@petersonhouse.com.au

When visiting our sister companies members receive 10% discount.